College
The ultimate in golfing excellence and academic education
GOLF COACHING PROGRAMME
Michael Campbell Golf College is a unique programme designed for golfers seeking to become professional players at the same time as working towards a university degree.
The biggest setbacks for the aspiring professional golfer are:
It's "all or nothing". Most players have no "Plan B", leaving most unsuccessful players stuck without an education or work experience as they reach their mid 20's, making it very difficult to compete in the job market. This realisation also puts incredible pressure on the player, making it extremely difficult to perform.
Most higher education courses are not organised with the athlete in mind, meaning that class timings don't allow the athletes to make the most of their time. Subsequently, they don't have the time to compete with already full-time players.
In regular sports colleges, the coaching available is mostly generic. Specialists or experts in the field should be in contact with the athlete on a regular enough basis to build and carry out the most effective Long Term Athletic Development Plan for each individual.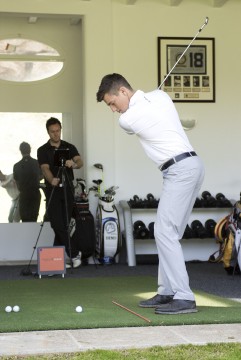 Michael Campbell Golf College fuses the highest level of individualised coaching and athletic development with unique and unparalleled higher education built around the schedule of the aspiring professional. The educational programme, provided by The American College in Spain (ACS), allows students to achieve a US High School Diploma and also complete their first two years of an American College Degree through their "2+2" Programme.
THE PROGRAMME
Our programme extends over three locations: The Michael Campbell Golf academy in Villa Padierna Golf Resort, in Calanova Golf Club and The American College in Spain.
Both MCGA venues offer unlimited access to exquisite facilities including championship courses, perfect practice facilities and private gyms. However, what sets us apart is the intimacy of this project…we accept a maximum of 16 students per venue to ensure that each player receives the individualised attention he/she needs to reach both their academic and athletic potential.
FOR A MORE IN-DEPTH VIEW OF OUR GOLF PROGRAMME, PLEASE SEE THE INFORMATION ON OUR ELITE ACADEMY PROGRAMME BY CLICKING HERE.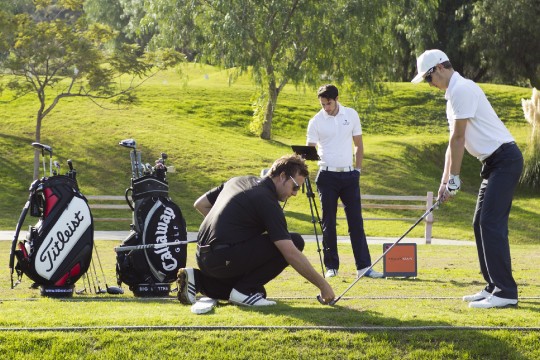 MENTORING FROM MICHAEL HIMSELF
All coaching is carried out by 2005 US Open Champion Michael Campbell's expert team of passionate, educated and dedicated coaches. Our unique "icing on the cake" is the mentorship from Michael himself. Each student will have personal access and regular communication with Michael during their entire stay, leaving plenty of time and opportunity to draw from the experience of a golf legend.
COACHING
Coaching a large number of players at a time is the norm in almost every college in the world. This method of teaching can prove damaging to the gifted athlete. Generic coaching breeds mediocrity!
At MCGA, each player will have his/her own head coach and access to an expert team of trainers, nutritionists, and psychologists. Once a month, each player will undergo a thorough performance analysis, and a developmental, individualised plan will be built according to results.
Each player can expect:
One-on-one access to their specialist coaches and team on a daily basis
Personalised workout plans
Personalised nutrition guidance
Personal management coaching, including time and financial management
Mentoring from 2005 US Open Champion Michael Campbell himself!
Our golf coaches also work closely with the faculty at The American College in Spain to ensure that both the golf and academic programs are scheduled correctly.
The intensity of each player's golf program will be coordinated with the college requirements, in order to prevent poor academic results or a lack of peak athletic performance, helping them maximize their results as student-athletes.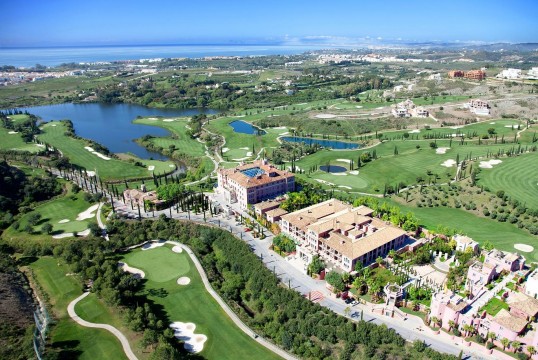 PRACTICE AND TRAINING
Each player will have access to:
Unlimited access to a private purpose built fitness facility
Unlimited access to all practice facilities and driving range balls
Unlimited access to the on-site championship courses
Access to technology such as Trackman, SAM PuttLab, SAM BalanceLab and K-Vest
COMPETITION
Continuous tournament play is an essential part of the development of any athlete, which is why it is an integral part of our programme. Thanks to our links with The Gecko Tour, our players are guaranteed entry to professional tournaments, giving them access to extremely high levels of competition year round, allowing them to experience, accustom to and eventually thrive in the environment of sporting competition against the highest levels of professionals.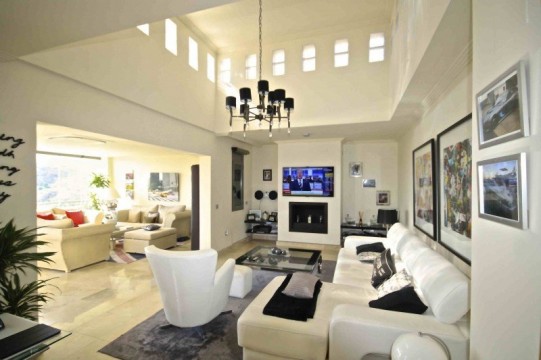 ACCOMMODATION
Luxury on-site apartment accommodation is available for all players. This can be arranged by Michael Campbell Golf College or can be privately sourced depending on the preferences of the student.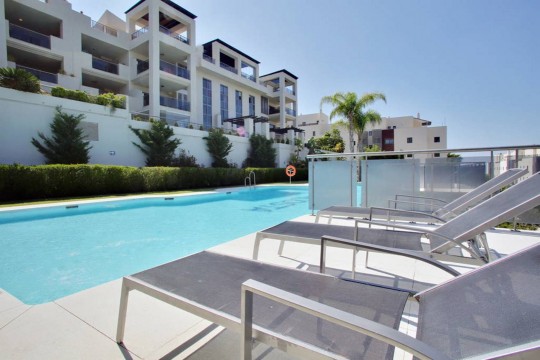 ACADEMIC EDUCATION

THE AMERICAN COLLEGE IN SPAIN
The American College in Spain (ACS) is an American institution in Andalusia offering a curriculum based on the U.S. university system. Through its 2+2 program, students can begin in Spain their first two years of studies by completing their general education courses required by all U.S. universities. After completion of these two years, students can transfer to an American university (USA or any other university in Europe that offers the North American university system) where they can complete their degree: BA (Bachelor of Arts), BBA (Bachelor of Business Administration) or BSc (Bachelor of Science).
The American College in Spain (ACS) also gives students the opportunity to complete their American high school education through the University of Nebraska High School, as well as GED preparation, TOEFL and SAT courses.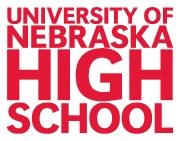 US HIGH SCHOOL DIPLOMA
The American College in Spain has partnered with the University of Nebraska High
School (UNHS) to offer international students the possibility of obtaining a high school diploma outside of the U.S. With students in more than 100 countries, UNHS has experience in working with overseas students. Some of the first UNHS high school diploma recipients lived in Germany, Israel and Switzerland at the time of graduation. Thousands of expats and foreign national students complete their diplomas and enter American universities.
These students appreciate:
24/7 access to courses
Self-paced curriculum
Helpful advising services
Teachers and staff knowledgeable in international education
Simple credit transfer
Respected diploma
The online nature of this course allows aspiring professional golfers the total freedom of choosing when and where they study, which in turn allows them to make the most of their training time with Michael Campbell Golf Academy.
CLICK HERE FOR MORE INFO ON THE US HIGH SCHOOL DIPLOMA PROGRAMME
US UNIVERSITY TRANSFER PROGRAMME
The American College in Spain offers a US university transfer program that enables students to begin their university career in Marbella and then transfer to a traditional four-year university to complete their studies. Students enrolled in ACS follow the first two years of a US curriculum and then transfer to the USA to complete the final two years of their BA, BBA, or BSc degrees.
ACS provides students with the intellectual and social foundations necessary to prepare them to lead fulfilling lives as competent, committed and compassionate members of a global society. Utilizing well-equipped facilities and small class sizes, ACS focuses on delivering engaging instruction in an environment that fosters critical thinking and serious career preparation.
CLICK HERE FOR MORE INFO ON THE US UNIVERSITY TRANSFER PROGRAMME
FUNDING AND SCHOLARSHIPS
The American College in Spain works tightly with the AGM Foundation to help students obtain athletic scholarships in US universities and colleges.
AGM has helped to change the lives of hundreds of student-athletes; some are enjoying the advantages of the American education system, and others may have already obtained their college degree. This, in combination with their mastery in the English language, is opening up incredible professional opportunities for these students.
This has all been possible, with AGM obtaining more than $50 million in scholarships, with an average scholarship size of $21,000 annually for student-athletes. The AGM Foundation is a non-profit organization that supports students and their families during their time in college, advising them in academic, athletic, personal, and professional affairs, with the goal of making it easier for them to obtain their first professional experience once they have finished their studies at a university.
For more information and to enquire about enrolment, please contact us!